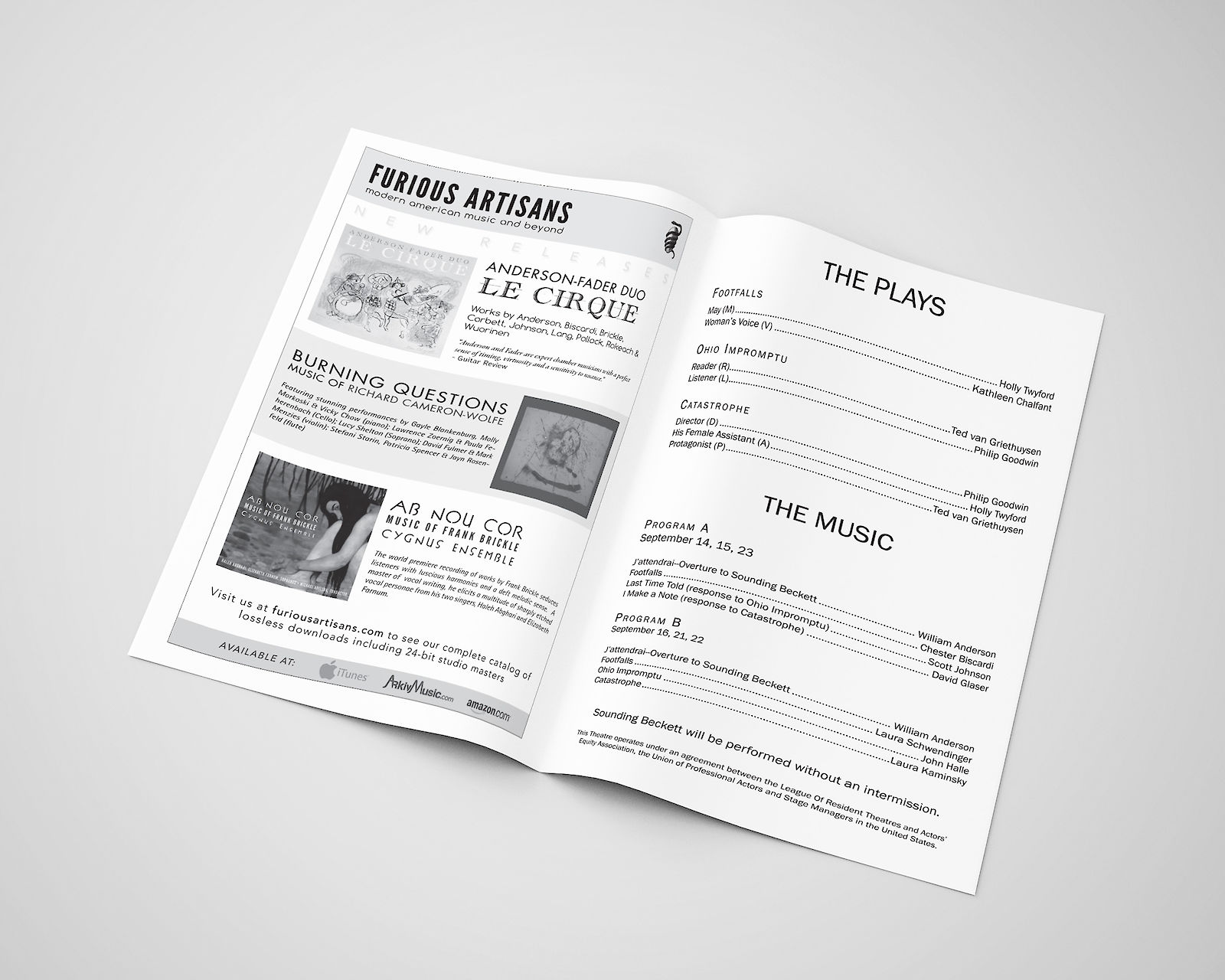 Sounding Beckett, Website and Showbill
Sounding Beckett was an event that combined 3 plays of Samuel Beckett with music expressly composed for the plays.
"a singular evening of theater and music that pairs three plays by Samuel Beckett from his "ghost period" with new works by contemporary composers written expressly in response to those plays – will be presented September 14-23 at the Classic Stage Company (136 E. 13 St.) in Manhattan. This world-premiere production is directed by the award-winning theatre director Joy Zinoman, Founding Artistic Director of The Studio Theatre in Washington, DC. The music will be performed live by Cygnus Ensemble, William Anderson, Music Director. "
My services were used in the design of the website, and the design/typography/layout of the Showbill, pictured here.
Date: 1 February 2013 Software: Photoshop, InDesign Last Updated: 6 March 2021